EVENTS
Muscat Book Fair February, 2017:
This was the only public event showcasing Aida Al Rowas' work during her lifetime, where she signed her books and engaged with her artworks publicly. The stand for the book fair was custom made for the occasion with the same eye for proportion, harmony and quality that was the hallmark of all her endeavors.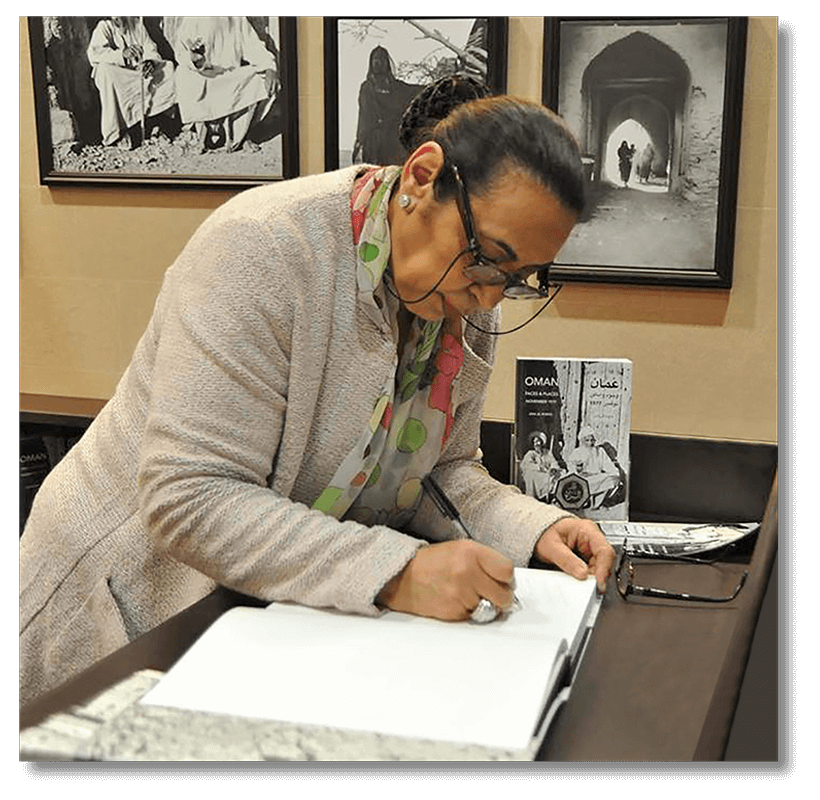 This was a unique opportunity for her to see the experience of Omanis of various ages as they experience her work for the first time. The book fair demonstrated the warmth and enthusiasm of the Omani audience to see their heritage exemplified in such a unique manner.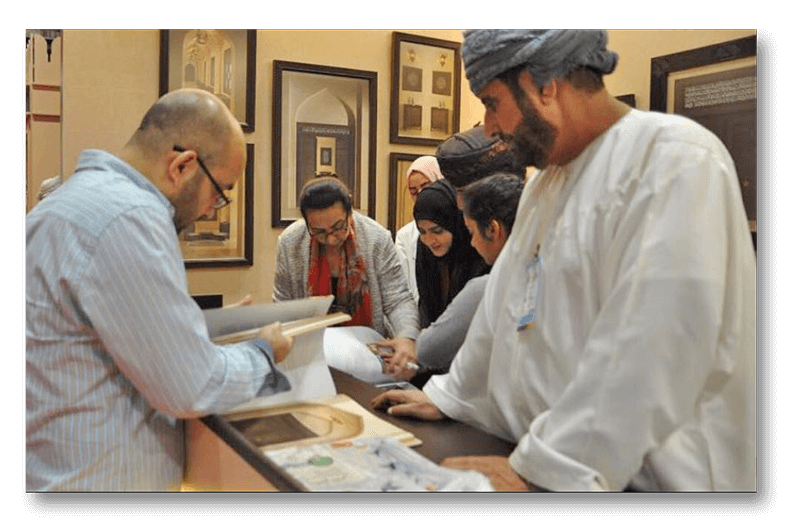 One of the attendees recognized a picture of his late father that was printed in "Faces and Places". He was really touched because he did not at the time have any photos of him and during that special moment Aida Al Rowas took the opportunity to gift him the print of his father's picture.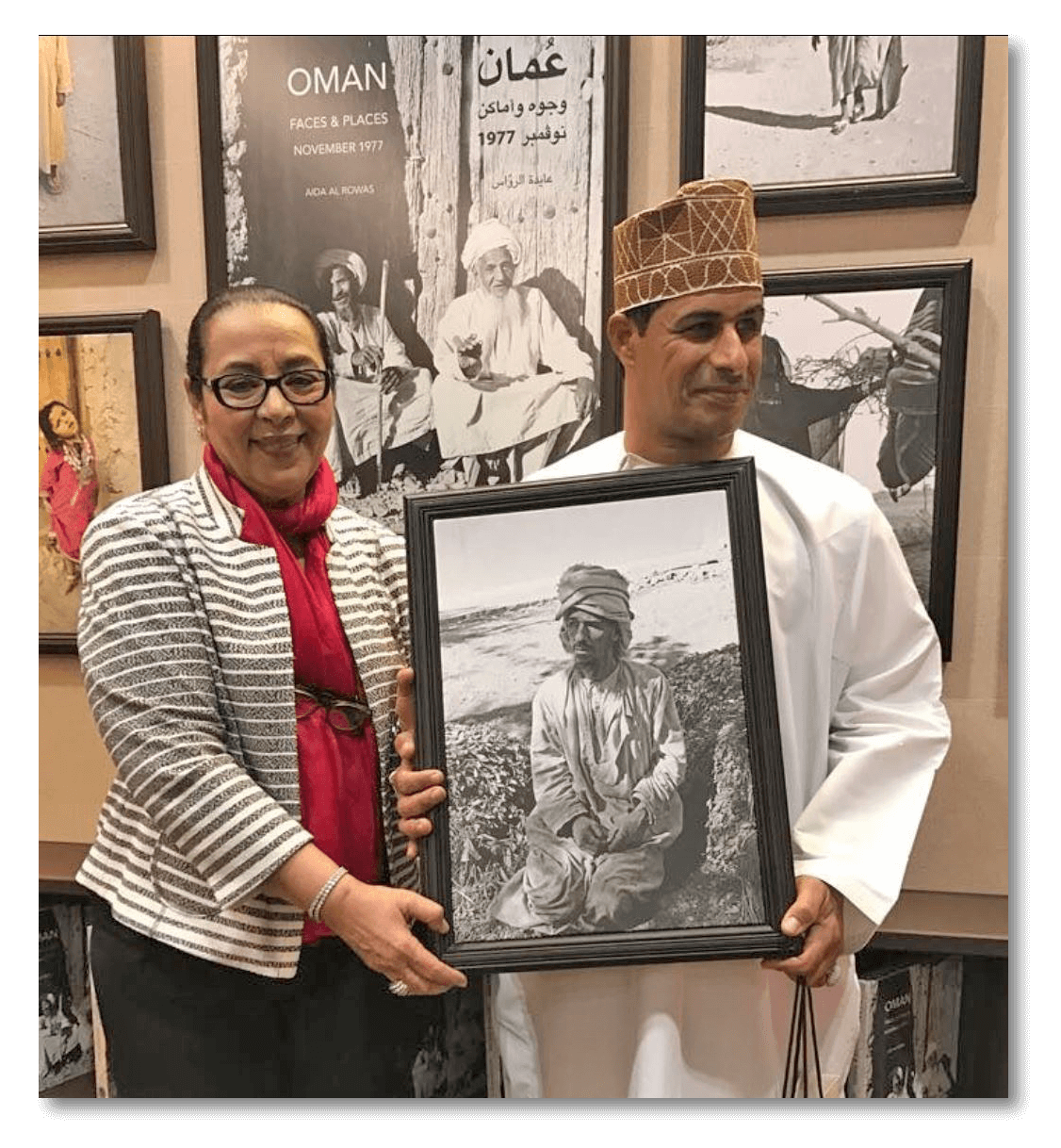 An international audience also received the books very well. This explicit work that brings together artistic expression, cultural context and modern functional requirements translated even through prints of well executed photographs.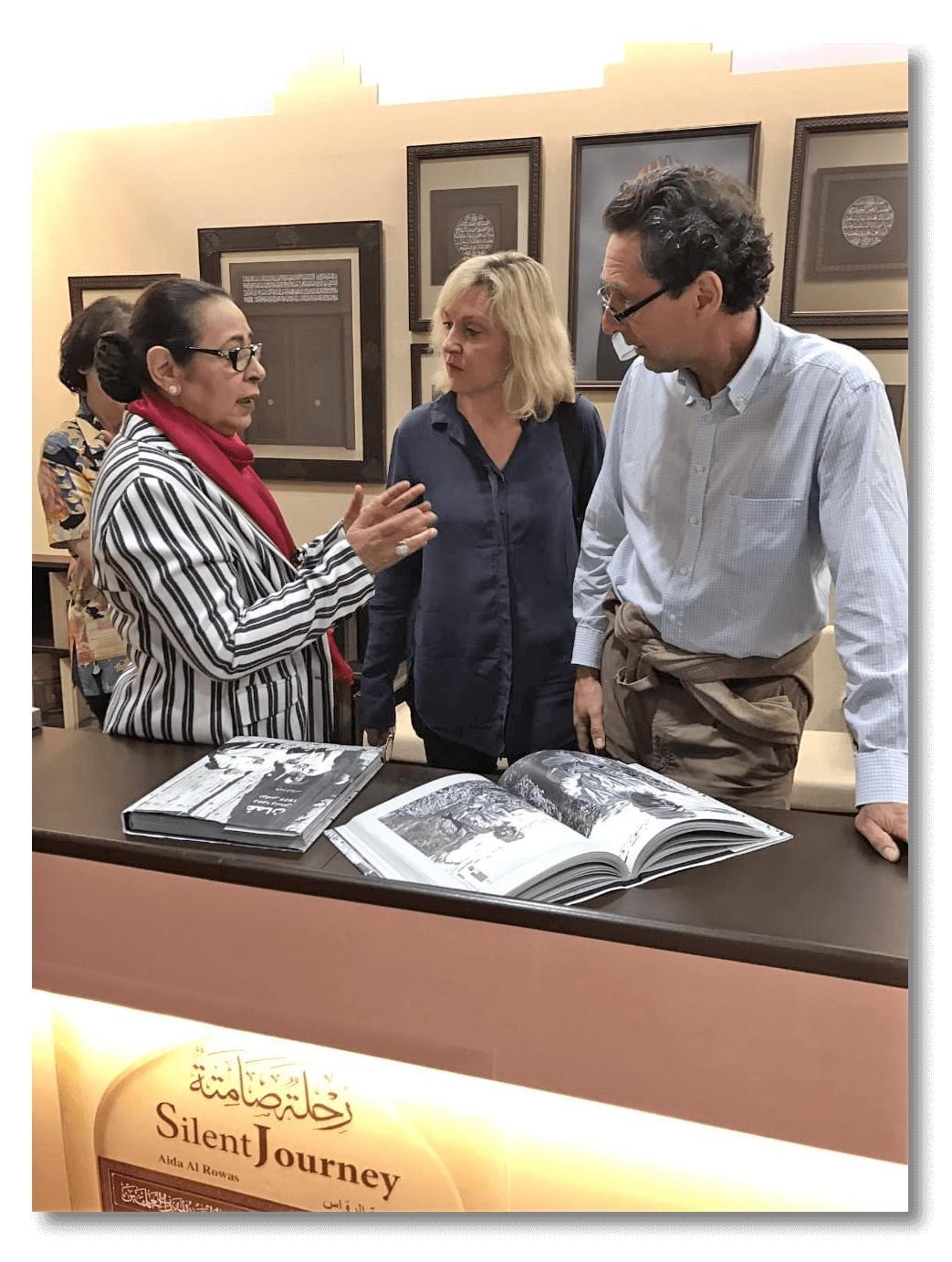 Rabih Andraos was the photographer for the book, "Silent Journey" and played a crucial role in controlling the quality of the printing. He worked very closely with Aida Al Rowas to capture the detailed work in high resolution photographs over the course of four years. Bringing out the details of the carvings on dark timber was extremely challenging, and required the employment of very technical lighting techniques. The results of their combined effort, patience and perseverance were outstanding, and the photographs faithfully showcased the exquisite details of the actual work. Naturally, he was present at the book launch at the Muscat Book Fair (February 2017), helped setup the exhibit and showcased the results of their combined effort.